Welcome to GlobalCorps

!
About This Website
XLA, Inc., the parent company of GlobalCorps, provides institutional contract support to a number of U.S. Agency for International Development (USAID) Bureaus, Missions, and offices. The GlobalCorps website is your gateway to positions supporting these organizations and the vital international development programs they oversee. Positions include short-term and long-term opportunities in both domestic and overseas duty stations.
Support to USAID Programs in the Middle East and Northern Africa
XLA has won a significant contract with USAID to provide responsive, efficient, and reliable support services for the Middle East Regional Platform (MERP) and Missions and offices in the Middle East and Northern Africa (MENA) region, including Egypt, Lebanon, Libya, Tunisia, Turkey, and Yemen. For economies to become resilient and prosper, the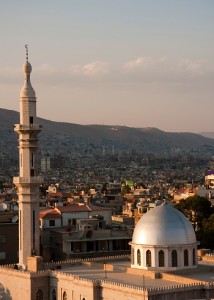 MENA region depends upon organizations like USAID to provide support and resolve such issues as slow economic growth, high unemployment, and scarce resources including water.
XLA and its teaming partners will directly support USAID's mission to "end extreme poverty and promote resilient, democratic societies while advancing our security and prosperity."
Services that the XLA team will provide to USAID through task orders under the MENA
Services contract include:
Acquisitions and Assistance (A&A)

Administrative management

Financial Management

Technical Sector support

Program Office support
---
Please visit this site often to see updated job postings.
Procurement Specialist – Amman, Jordan
Please check back for more updates or check out the XLA Careers Page for other openings!
If you would like to be considered for positions supporting USAID under the MENA Services contract, but do not see a job posting that fits your skills and experience, please send your resume/CV and any supporting documentation to globalcorps@xla.com. Please also use this email address if you have any questions about existing or future opportunities. 
---
Join our email list for the latest job openings!

Subscribers to the GlobalCorps email list receive notification of new and potential opportunities. Joining our email list is the easiest way to keep informed of these employment opportunities!  We are committed to protecting your privacy; your information, including your email address, will not be shared without your consent.